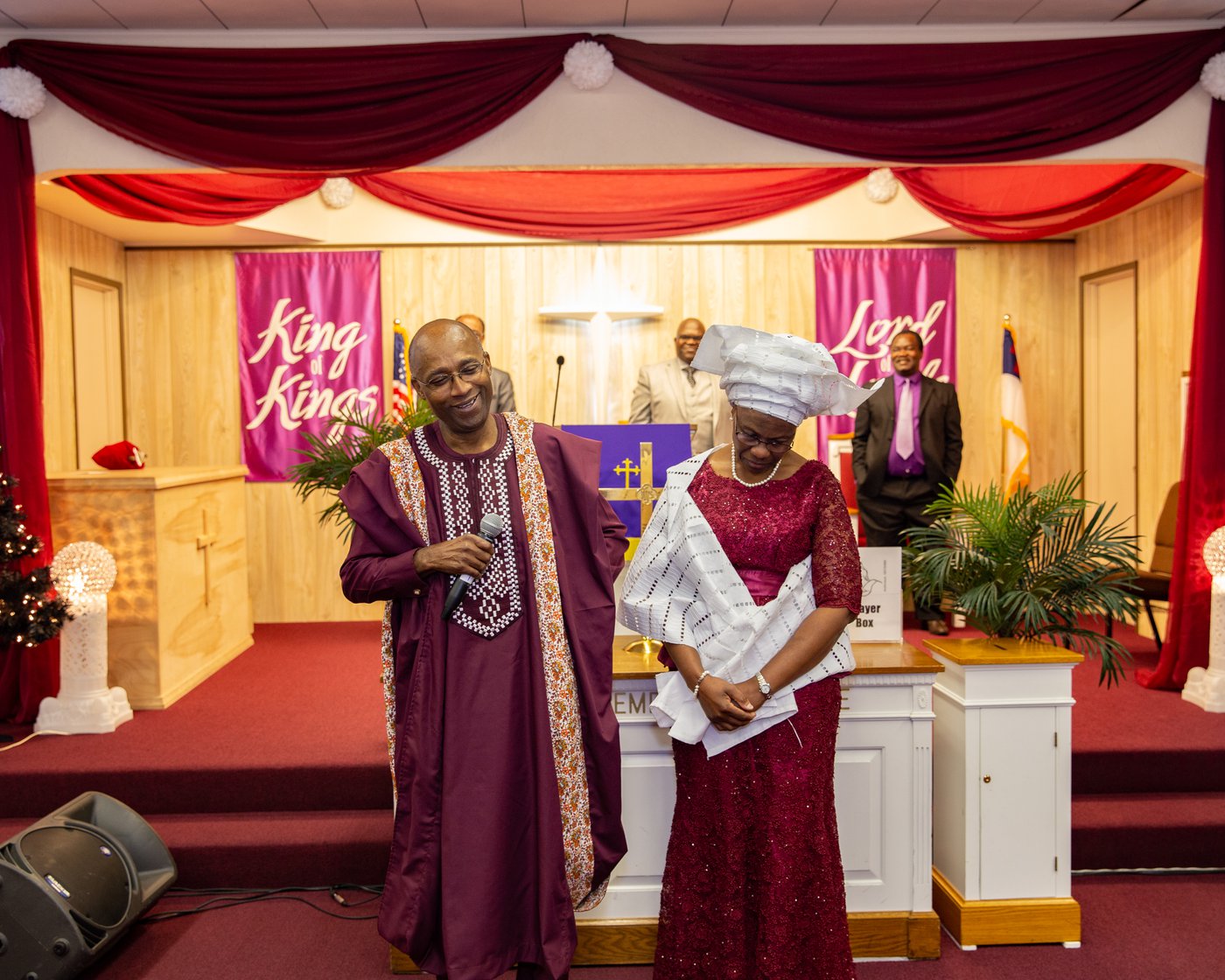 Pastor & Mrs. Oluwakayode S. Ajimatanrareje Sr.
Dr. Kayode Ajimatanrareje, Sr. is an insightful preacher, teacher, and marriage & family counselor. He is the author of "Make Disciples of All Nations: A Handbook for Authentic Christian Ministry". He has also authored several articles, devotional thoughts and gospel tracts for personal evangelism. He is the pastor and general overseer of Victory Christian Fellowship Ministries in the United States and Nigeria, West Africa. He is heard every week on the radio program "Victory Hour" in Nigeria on positive FM station, Akure, Ondo State also on VCF Ministries Podcast. This unique programs are undoubtedly touching many lives today and God deserves all the glory. Through his many years of marriage & family counseling, Dr. Kayode has brought hope, freshness, comfort, and restoration to many homes and marriages through his dynamic Conferences. This book is indeed a product of his years of prayers and aspirations for the well-being of Christian marriages and families.
Minister Olajumoke Ajimatanrareje has been serving together with her husband at Victory Christian Fellowship since the founding of the Ministry in 1990. She is in charge of the Singles Ministry and Adviser to the Women Missionary Union. As a Christian Educator, she is committed to the training of children grades K-6 in the way of the Lord at VCF. Her passion for children comes from the natural chemistry she shares with them of any age. Little children are close to her heart. She has spent a majority of her life teaching and raising them. Minister Olajumoke felt the conviction that the Lord has called her to minister to little children and bring them up in the admonition of the Lord. Her heart is never happier than when she is enriching the lives of little children. Though she is of Nigerian decent born in Ghana, she takes pride in her ability to cook virtually any dish from any culture. She is a woman of integrity, honor, and gentleness of spirit who serves the Lord and takes care of her home in the fear of the living God.
Dr. Kayode and his wife, Olajumoke, live in Pinole, CA, and minister with their sons Kayode Jr., Sola, and Tomi in Oakland, CA.